As the Chamber of Commerce for the West Central Area and a delegate agency for the City of Chicago's Department of Planning and Economic Development, the West Central Association is dedicated to promoting the area to encourage healthy business and community development. As a delegate agency for the Department of Planning and Development, we assist businesses to access the training and funding resources available to them through government agencies. We are also the service provider for Greektown SSA #16 and represent the SSA on Halsted Street from Madison to Van Buren.
Our working committees:
Development

Health & Wellness

Events & Fundraiser

Madison Row

Nominating
Area of Service
The West Central Association (WCA) Chamber of Commerce was formed in 1918 to promote business and support the community in the geographic areas west of downtown (from Wells to Kedzie and from Grand Avenue to 16th Street).
We represent the West Loop, Greektown, Madison Street, Randolph Street, Jackson Blvd., Fulton River District, Fulton Market, United Center Park, Little Italy, Tri-Taylor, University Village and Commons, & Roosevelt Square.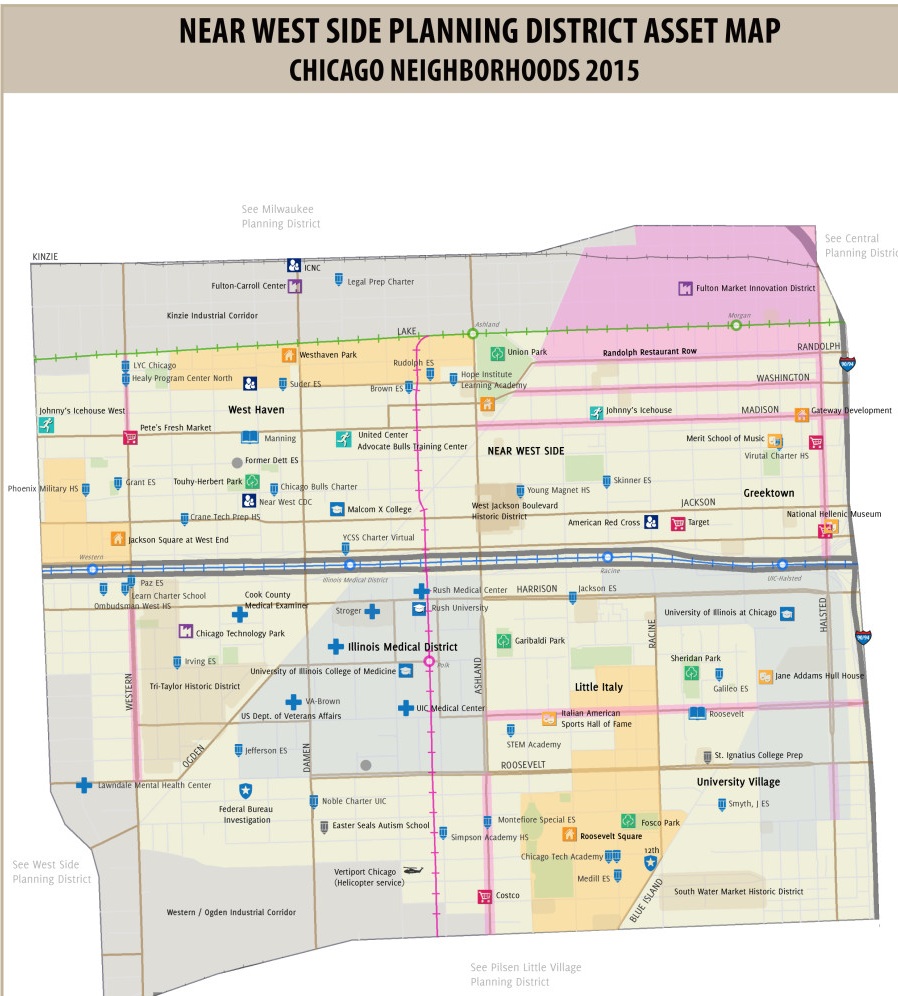 History
THE WCA CELEBRATES 100 YEARS IN CHICAGO
In 1918, businessmen in the Wells Street and Madison Street area formed an association to plan the area's future. The leadership group included prominent business and political figures including James T. Igoe (City Clerk 1917-1923 and a member of the United States House of Representatives), Milton S Florsheim, A. B. Dick, Homer J. Buckley (creator of direct mail services for manufacturers), Allen B Ripley, J. Y. Galvin and others. In 1929, The West Central Association Chamber of Commerce was formally incorporated under the laws of the State of Illinois.
Over the years, the WCA and City Officials cooperated to develop area transportation plans, expand the University of Illinois to include the Chicago Circle campus, and redevelop the Near West Side after residential buildings had fallen into disrepair under the hands of absentee landlords. After World War II, with the development of the expressway system and the suburban ring, much of the manufacturing that had been the backbone of the west-central economy left the area. A watershed came with the construction of the United Center and the Democratic Convention held there in 1996. Since then, the area has become one of the fastest growing in Chicago. Today, the WCA is actively working to encourage a vital partnership between area businesses, our government and our resurgent residential community.